Child Advocates – Denver CASA would like to thank you for supporting our 2019 Light of Hope Breakfast.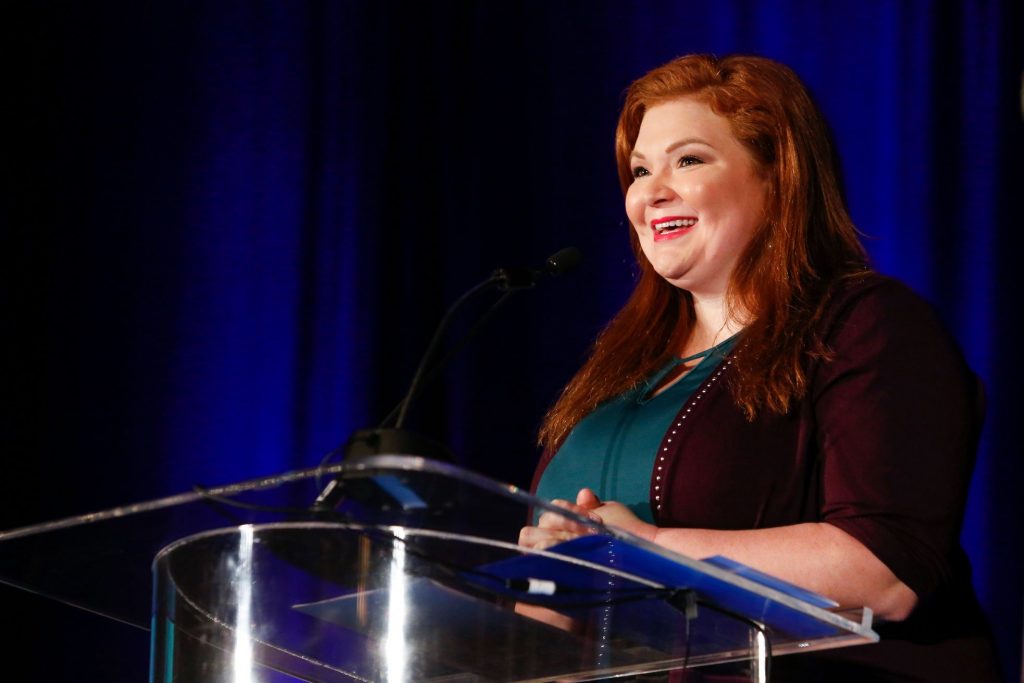 This year, we were lucky to feature Ashley Rhodes-Courter, MSW, who gave a moving keynote on her experiences growing up in the foster care system and her journey as an advocate. In her Keynote Speech, Ashley noted that, "Every child deserves to have an adult in their lives who knows the color of their eyes."
The funds raised on Friday will have life-changing impacts on children and families in our community, helping us secure volunteers who can play that role in a child's life. On behalf of our staff, Board of Directors, CASA Volunteers, and of course, the children we serve, we are forever grateful for your role in continuing to give hope to Denver's children in need.
If you weren't able to make a donation at the event and still would like to, please visit our donation page. Additionally, if you are interested in becoming a CASA Volunteer, or hearing more about the other abundant volunteer opportunities offered through Denver CASA, please reach out to Dustin Thomas, our Corporate and Community Engagement Manager at [email protected].
Lastly, don't forget to check in with your HR department to see if your employer is able to match the contribution that you made at Light of Hope, offer paid time off for volunteering, or would have interest in sponsoring future Denver CASA fundraising events.
How was your morning? We want to hear from you! Please fill out our survey and let us know more about your event experience.