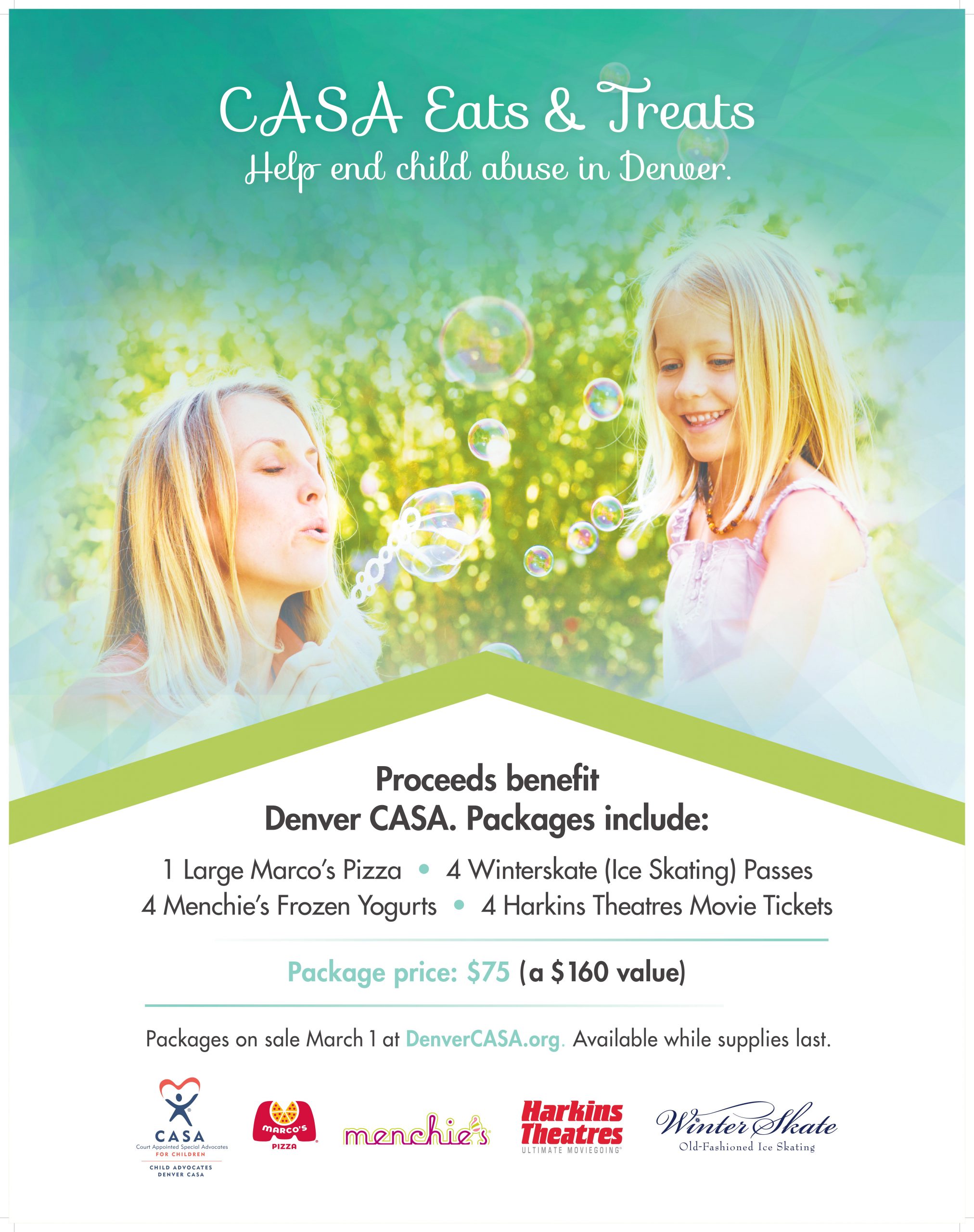 Child Advocates – Denver CASA (Court Appointed Special Advocates) brings hope to hundreds of children and youth in the child welfare system in Denver each year.
A CASA Volunteer has one purpose: to be the voice of the children and youth they serve by advocating for the needs and wants of the young people on their case. While other professionals within the system serve multiple families, a CASA Volunteer serves one child, youth, or sibling group. It is this focus that allows them to understand even the smallest details of the case and the complex network of relationships connected to the children and youth. In 2021 alone, 347 Denver CASA volunteers were able to serve over 580 children and youth in the foster system.
By purchasing this Eats and Treats package, you are helping support transformative connections that can change a child's story. For only $75, each package includes $160 worth of vouchers for business at The Shops at Northfield, including:
1 Large Marco's Pizza
4 Winterskate (Ice Skating) Passes
4 Menchies Frozen Yogurts
4 Harkins Theatres Movie Tickets
Once you have purchased a package on our website, our team will send out your order within 1-3 business days. Available while supplies last. If you have any questions or are interested in learning more about the work we do, please e-mail our Director of Development Kara Angelini at [email protected]
Thank you to our generous partners at The Shops at Northfield for this amazing opportunity to support Denver's children, youth, and families.