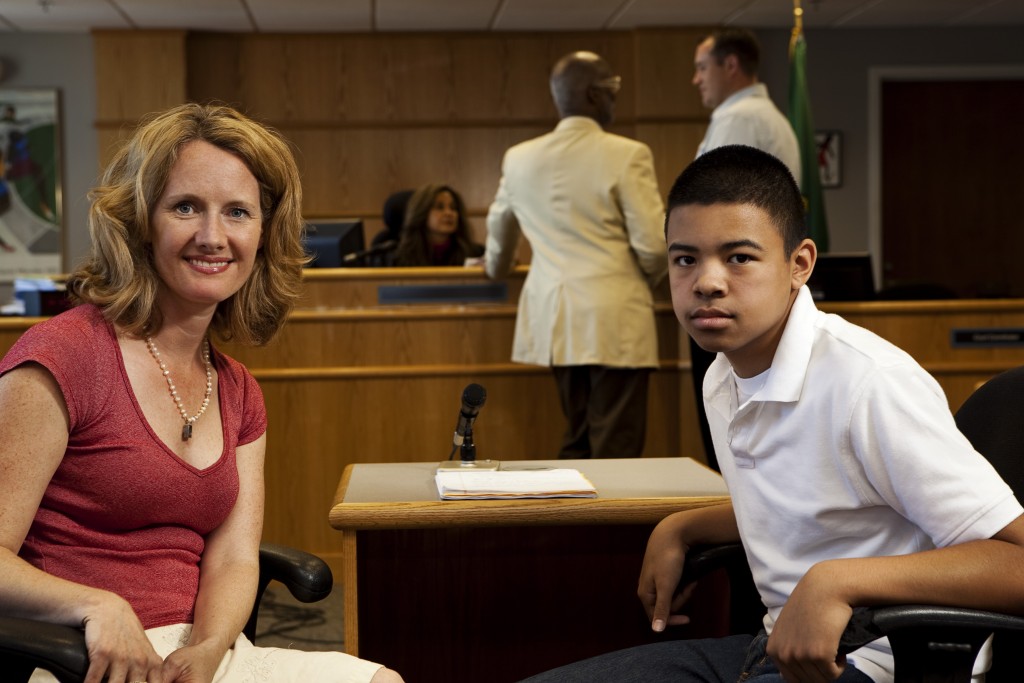 In 2011, a young boy named Johnny and his sister were placed in a foster home as a result of severe neglect. Their parents relinquished their parental rights shortly thereafter and Johnny's sister was adopted by their foster family. Johnny, however, had extensive behavioral issues and the adoptive parents soon discovered that they could not meet Johnny's needs. He was removed from the home and for the next few years placed in multiple foster care homes, group homes, and therapeutic settings. Throughout this period, he was also hospitalized on many occasions due to his destructive behaviors toward himself and others.
His location, caseworker, Guardian ad Litem (GAL), placement provider, and therapist all changed – some even multiple times. The one constant Johnny had was his CASA volunteer.
Johnny's CASA continued to visit him, no matter where he was placed. She took him on outings when it was deemed safe. She also ensured that he could still visit his sister and her adoptive family, as they remained a support system for him.
In December 2015, Johnny's CASA brought him to Child Advocates – Denver CASA's annual holiday party. He went to the "store" where CASA kids can pick out gifts for their loved ones and looked for one for his sister. Johnny picked out several gifts he knew she would like. At the time of the holiday party, Johnny had been in a shelter for over four months with no permanent plan. He told his CASA that he had given up on any chance of being adopted. Regardless, she consistently advocated for him to be adopted, despite his appearance as "unadoptable," because she knew it is what he wanted.
In January 2016, a family in Georgia expressed interest in adopting Johnny. They lived in Denver in the past and had two adopted children with behavioral issues similar to Johnny's. Their children were now grown and they decided they wanted to help more kids. So, they contacted the Denver Department of Human Services (DDHS) and learned about Johnny and his difficulty finding a forever home.
Johnny's CASA began communicating with the potential adoptive parents and discovered they were a great fit for Johnny. She advocated diligently in court for this option to be considered, despite the hesitance of the DDHS. After several discussions and court hearings, Johnny's CASA, GAL, and DDHS Caseworker all accompanied him on a visit with the potential family in Georgia!
The visit was a success! Johnny's CASA shared that the parents made Johnny feel wanted and that they were so excited to have Johnny possibly join their family. Johnny has been completing his prolonged home visit for the past month and will likely be officially adopted before the end of the year!
Johnny's story is a wonderful example of why CASA does what we do, and a testament to the importance of having a stable advocate for every child!